In short, without citations your business's Google Business Listing will not rank on a Google search result.
The vast majority of people today use the Google search function to find businesses they need in their area. In fact it is fair to say that over 60% of new business opportunities are acquired as a result of a Google search.
To secure this new business from a Google search you need two items; a Google Business Listing and a website.
What is a citation?
In short, a citation is a reference to business on a hi-quality website. The reference must contain the address, telephone number and name of the business as it appears in that businesses Google Business Listing.
A backlink that leads to the businesses website helps too.
Google Business Listing
A Google business listing is the summary of your business that contains an image of your business, a street view of your business and your business location on a Google Map. It can also contain your telephone number, Google rating, address and a lot more information.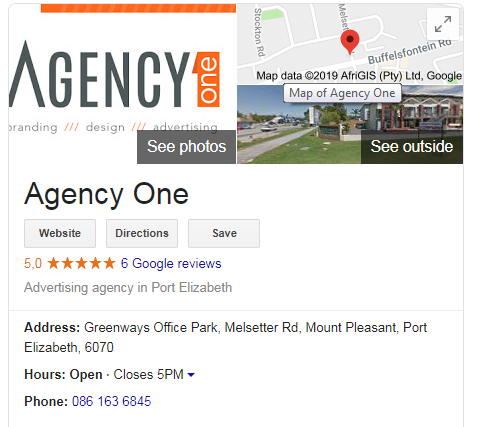 If someone searches for "plumbers near me" then it is the Google Business Listing that ensures that you land up on a Google search result.
Google Map search result
Without a Google Business Listing your business will not rank on a Google Maps search result. For many businesses, it is the exposure on the Google Map search result that is most important.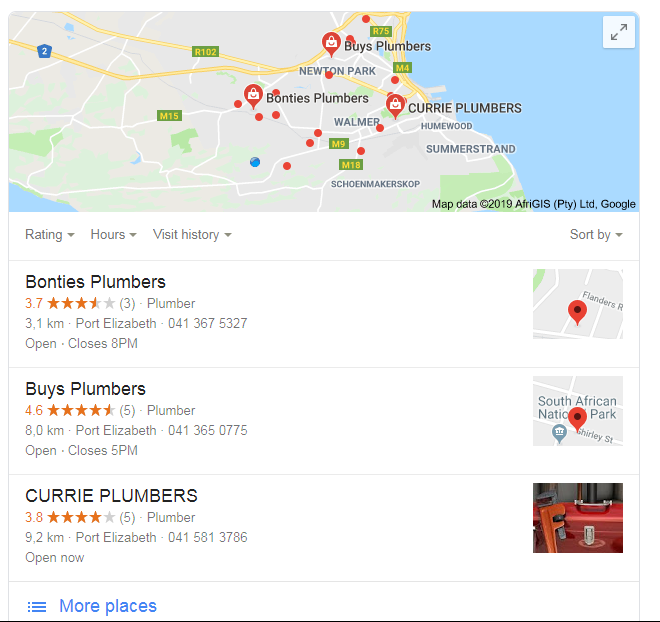 If you look at the above search result for "plumbers near me" you will see that there are plumbers closer to me (the blue dot) than the three listed above. However, Google felt that those listed above were more relevant because they have good citations.
How do you obtain free citations for your website?
Facebook and can give your website a great citation provided that you place the company name, telephone number and address as it is on your Google Business Listing.
The problem is that almost every business uses Facebook so you have no competitor advantage. If you belong to trade organisations then make sure your telephone number, address and company name are on those too.
Gain a competitive edge by having your critical information on high-value websites
A typical high-value website is a website that is well established and rated highly by Google.
RNEWS is just such a website because it is registered with Google as a news website and has 100 000 unique users a month with hundreds of thousands of page views. Citations on RNEWS are of a very high-value.
RNEWS will publish press release with citations for a nominal fee and they will also write and publish regular press releases, interviews or in depth articles for a fee too. Click here to view RNEWS rate card.
All articles with citations are also published on RNEWS' daily email newsletter.
Another high quality website is Business Link. If you are wanting to reach the business to business community then Business Link is your best option.
Obtain high-quality citations from Home Food and Travel and Kids Connection without cash payments
Home Food and Travel are a speciality publication, as their name suggests. They are in the business of creating articles with high-value citations. Click here to see their rate card.
Home Food and Travel offer a unique selling proposition in that they do not expect to be paid in cash for an article but will trade their articles for vouchers. These vouchers are then sold through Bargain Buys were even more citations are generated.
Kids Connection operates on the same basis as Home Food and Travel but obviously to a different target audience. View their rate card here.
Professional assistance
If you're looking for professional assistance the we suggest that you contact Agency One. This is an advertising agency that specialises in helping companies rank highly on search engines.
Agency One can be contacted on graeme@agencyone.co.za or call them on 082 556 4043.