Retail Tracking Services, also known as Retail Audits, is crucial for businesses who want to track their performance in the market environment versus their competitors, measure brand and product successes and identify opportunities and threats. From these critical market insights businesses then develop strategies and offerings that grow sales volume, margins, and see customers returning for more.
New technologies and changing consumer trends mean retailers and manufacturers are now constantly under pressure to develop products and services that stand out from the competition, and will keep customers returning for more. Thus, the importance of implementing Retail Tracking Services in some form or manner cannot be overstated.
If you think you need to measure the performance of your category or products in the market then you do.
Retail tracking services are particularly important for brick-and-mortar businesses that want to stay ahead in the face of stiff competition from online retailers, who often already have a product and consumer tracking system or some form of consumer behavior analytics system embedded in their online stores.
Product tracking in the real world is not an easy task – more so for retailers and manufacturers operating on the African continent, who's many markets remain uncharted. There is a reason why companies want to expand into Africa – it's due to the growing consumer markets.
As a result, leading market research company, Frontline Market Research, has been offering companies various customized Retail Tracking Services to enable them to understand their African markets, and how their products meet the challenge of competing brands.
What is Retail Tracking?
Retail tracking or product tracking services and systems are solutions often used by manufacturers and distributors to capture and measure product placement, share of market, pricing, and other key data.
Regardless of the retail tracking system used, the positioning and time data tries to determine opportunities and performance at a physical location – often in-store.
Frontline Marketing's Retail Tracking Services offering includes;
Full Retail Audits,
Customised Tactical Audits
Stock Generated Market Share audits,
Execution and Pricing Audits,
Satisfaction Surveys.
How Frontline Market Research's Retail Tracking Services work
Elmari Campher, Frontline Market Research's Director of Retail Tracking Services says, "We measure the retail environment data and trends over time to provide both strategic insights and tactical actions into African markets. This in store product tracking system allows clients to track their performance in the markets versus their competitors, measure brand and product successes and identify threats, thus enabling them to strengthen their market position."
To this end, Frontline Market Research offers dedicated account managers, who integrate themselves into their clients businesses, and provide focussed insights that support the client strategies, and tactical needs, within an ever changing market environment. This data can be provided at various levels of granularity
Retail Audits
"A Retail Audit is a monthly audit of an agreed panel of outlets providing information on a brand's sales share, volume, sales trends, stock levels, presence, effectiveness of in-store display promotion efforts and other associated aspects," adds Elmari.
Stock Generated Market Share (SGMS)
One cannot talk about retail tracking without mentioning Stock Generated Market Share (SGMS) studies, which is a product developed by Frontline Market Research, specifically for the informal African market. This is a comprehensive tracking study of the trade, on a flexible cycle. Key measurables include: sales share, value share, pricing, availability, share of visible inventory (SOVI) etc. covering both client and competitor stock keeping units or SKU's.
Elmari says, "This methodology measures sales share, value share, but not sales volume or total value. It has the advantage of a cost-effective and very flexible cycle."
Execution Audit
What good are your retail store product tracking efforts without execution? Frontline Market Research can assist your business with an Execution Audit, which is an on-going audit of retail outlets and offers a wide array of Execution Measurements and Customer Satisfaction ratings. This assists companies to build and measure what is referred to as "The Perfect Store".
Measurables include availability, pricing, asset evaluation and ratings of supplier KPI's in outlet.
Satisfaction Surveys
In store product tracking also benefits greatly from another of Frontline Research's strengths – Satisfaction Surveys. These are assessments of Customer / Trader Satisfaction with supplier driven execution services e.g. delivery, order generation and asset maintenance etc.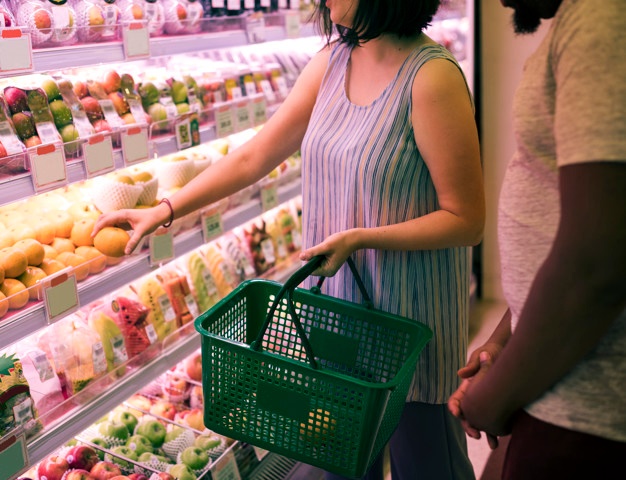 Benefits of Retail Tracking Services
"Retail Tracking Services give similar insights to product positioning to retailers and manufacturers with physical store fronts just as website analytics do for online shops," says Elmarie
She explains that, online, if someone comes to a site, the owners of that site know they are visiting, if they've been before, how long they stay and what they view. From a manufacturer point of view, they are able to see how many potential customers viewed their products, as opposed to their competitors.
In physical shops, unless a retail tracking program is in place, the manufacturer would need to rely on feedback from their reps or store owners. This data can however be questionable.
Manufacturers are now able to tailor offers and come up with goods and services that are likely to grow their profit margins, beat out their competition, and keep their customers coming back for more.
"Frontline Market Research has a vast footprint in Africa. Any business that needs help with in store product tracking can make use of ours retail tracking solutions," says Elmari.
With more than 20 years of market research experience on the African continent, the Frontline Research Group is your partner in carrying out your retail tracking projects.
Want to find out more about Retail Tracking Services give me a call, Elmari Campher +27 86 999 0407