Thursdays sure are!
As a business, who saw the gap in the market place, where women with cup sizes C and up were not being supported properly (in every essence of the word!), they decided to help them support their boobs.
Who is the Brains behind the Boobs?
The Thursdays range of lingerie is not only beautifully made but super comfortable and supportive for women blessed with a buxom bosom. Did you know that there are over 1,5 million women in South Africa who wear a C cup and up and most are not wearing the right bras.
Shona Macdonald, the founder and owner, who you may recognise as one of the Survivor SA: Champions contestants a few years back, has shown that she is no ditsy blonde. She is a successful businesswomen, who even managed to impress the Shark Tank investors with her Thursdays Lingerie and Swimwear business concept.
The Launch of the Year
On the 6th of December this year, Thursdays Lingerie and Swimwear launched their new Fynbos Lingerie range. Their proudly South African production is like fynbos, blossoming in the Cape after the "fire" which has seen the dramatic increase in Chinese imports. The abundance of cheap imports has led to the loss of nearly two thirds of the clothing sectors jobs over the past two decades. Thursdays has been working hard to find and upskill the right team, to make quality lingerie that is unique to the Cape.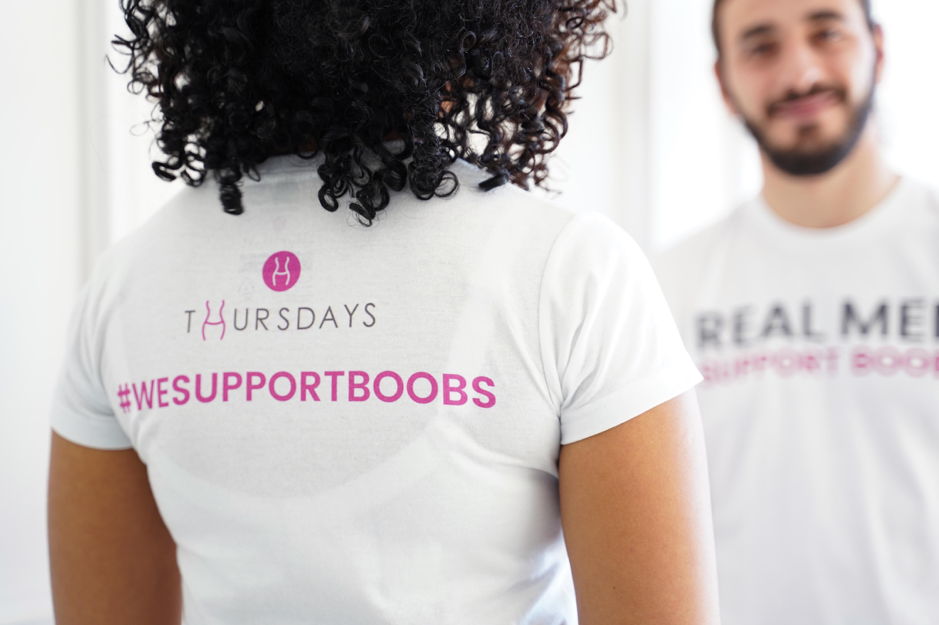 The evening started out with a bang at Grand Daddy Boutique Hotel in Cape Town, where the hand-picked VIP guests were treated to all brands of yummy gin mixes, complements of Chroma Gin, African Handcrafted Gin and Waverly Hill Wines, vibey tunes and an amazing runway fashion show.  Boudoir Box helped the ladies out in measuring them up, ensuring they were wearing the correctly sized bras.  And, just to add to the spoiling, DYME Beauty App offered complementary pamper sessions for all!
The Thursdays models were simply stunning, strutting their stuff, most for the first time on stage, in the black and white fynbos lingerie – such confidence – such beauty!
The evening was a testament to the power of collaboration, supported by many other female entrepreneurs. Special thanks goes out to My People's Office for the event co-ordination, Sigrid Kenmuir for pre-event copy editing, Lisa Bell of The Word Architect for her journalistic submission, Hot Coffee Media for event photography, TMS Make Up and Hair for dolling up the models, and to the prize sponsors LynnD Boudoir, Creative Angels Fashion Benefit and Chroma Gin for spoiling the guests.
What else does Thursdays offer and how can you get your hands on it?
Thursdays is growing year in and year out and we are excited to see what else they will come up with.  Going back to their routes, Thursdays has their Urban Zebra Collection which is a range of stylish black and white swimwear.  You can choose from beautifully designed and comfortably-fitting full costumes or go daring with their two pieces bikinis.  Their Urban Zebra swimwear range does cater for all sizes and you can purchase their two pieces separately as they know not all ladies fit into one size range.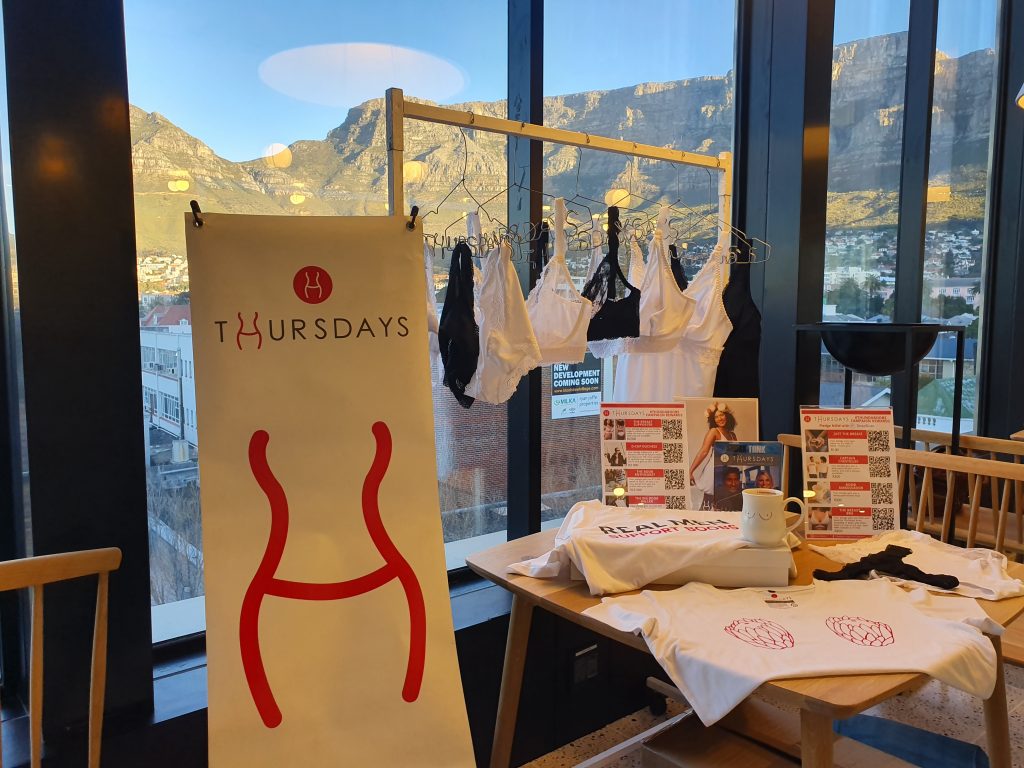 And if you fancy their Fynbos Lingerie range, take a look at these – you will feel like a queen, we guarantee!
If you're keen to pimp your lingerie or swimwear wardrobe, simply hop onto their online shop and order away!  Their prices are reasonable and you get free delivery for orders over R1000.
Thursdays was created in support of those big breasted women who struggle to find perfectly fitting underwear. If you support boobs as Thursdays does, then you have to take a look at their eclectic collection. Not only do they have tasteful and beautiful lingerie, they do swimwear too.
Contact Shona and her team today! EMAIL: hello@thursdays.co.za; TEL:  +27 84 807 6990; FACEBOOK URL https://www.facebook.com/thursdays.swimwear/