Cape Town, South Africa – November 2019 – Have you ever wondered about the journey your domestic worker must take in order to arrive at your doorstep to clean your house or look after your kids? Or, who she is leaving behind every time she makes that early morning walk to the bus stop or taxi rank? Maggie Oewies-Shongwe has lived and breathed the life of a domestic worker since the impressionable age of 9 years old and she can tell a story or two to bring a tear to your eye.
Where did it all start?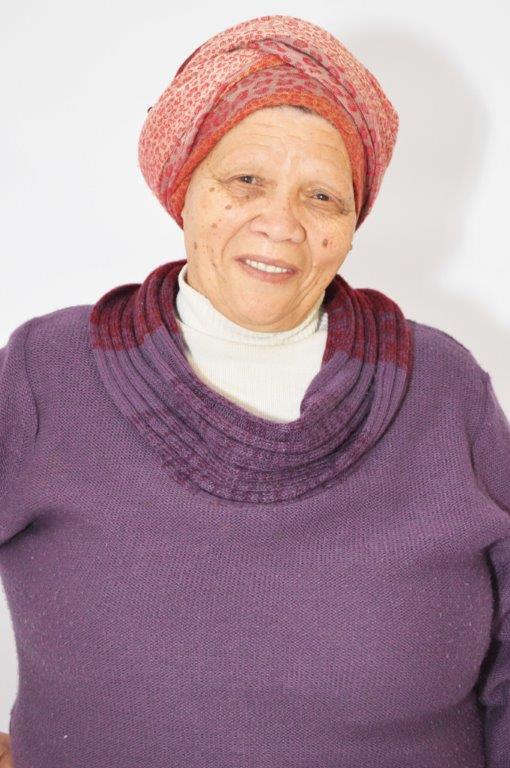 Born in South West Africa in 1940, Maggie learnt the hard way how cruel the world could be. Witnessing her father's execution at the age of 7 years old, and then moving to Cape Town at the tender age of 9 to be a domestic worker was just the beginning. She raised a family's 10-month-old baby and eventually ran the home, which meant Maggie had to grow up fast.  It was during this time she became acutely aware of the inequality experienced by non-white women and men. Especially those who worked as housekeepers, butlers, caregivers, caretakers and gardeners. She realised that domestic workers needed support, and so she founded the Domestic Worker's Association (DWA) back in 1974. She put insurance cover in place and assisting with training to empower these workers. With the support of the greater community, including people like Helen Suzman, who was the first to sign up her gardener, the organisation pioneered to fight for these worker's human rights. The arrival of politically affiliated labour organisations introduced a political influence on labour matters. This mix that did not fit her aspiration of impartial representation of labourers' rights. Maggie then redirected her focus towards the members' need for childcare services closer to their place of work. – and went on to opening Pinocchio Creche in Green Point. They currently cater to over 70 children, majorly still servicing children of domestic workers and general household labourers. Many of these workers feel the stress and worry of leaving their children, often alone, commuting from various townships and urban areas around Cape Town. Pinocchio Creche brought them peace of mind, knowing their babies were being looked after and receiving an education to boot.
The creche has been running since 1984 and has grown from strength to strength, starting off with only 40 kids and now bridging on almost 80. The programme has a holistic approach to children's development – besides cognitive, social-emotional, and fine and gross motor skills development, they offer violin music, organic garden, and even tennis development programmes to all attendees. They have a non-exclusion policy. In 2001 the organisation was re-launched as the Domestic Workers Association Educational Trust, under which Pinocchio Creche is a project branch.
Helen … holding the lamp high for Maggie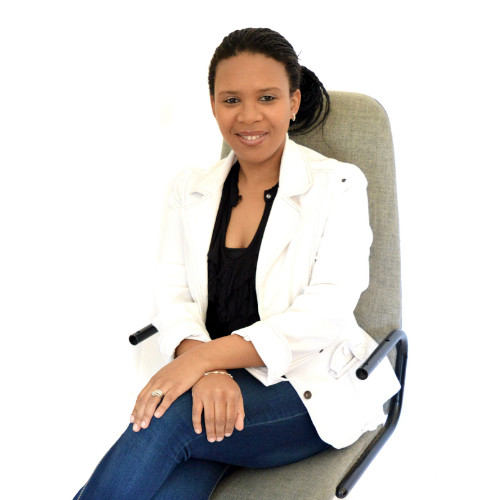 Helen, Maggie's daughter, was one of the first to enrol in the creche. "I grew up within this nurturing environment that greatly contributed to the fundamental growth of each child at the crèche; and today I admire the efforts of those parents who prioritise the welfare of their children, despite financial limitations," says Helen.
Amongst Helen's impressive achievements is receiving the Lion Derek Livesey Memorial Award for her community work at the age of 14 years. She was also nominated for the 2007 Reebok Human Rights Award by the University Of Toronto Faculty Of Law. She was further awarded three provincial awards by the Department of Social Development.  To add to this, Helen was also awarded three Certificates of Appreciation from the Western Cape Department of Social Development. This for recognition of valuable contributions made to the Atlantic Seaboard and Cape Town Early Childhood Development Principals Forum in assuming the roles of Chairperson and Secretary. An award was also given in participation of the ECD Program Development Registration Workshops.  Helen credits her early years at Pinocchio Creche for these awards and accolades.
A few more accolades, which Maggie was primarily instrumental in, was the influence she had on multi-racial multi-cultural Model C schools in South Africa.  After years of campaigning, in 1991, Maggie finally managed to convince the Department of Education to open Model C schools to all races.  Helen was one of the first non-white pupils to attend Ellerton Primary School in Sea Point and the event was covered both internationally and locally across all media.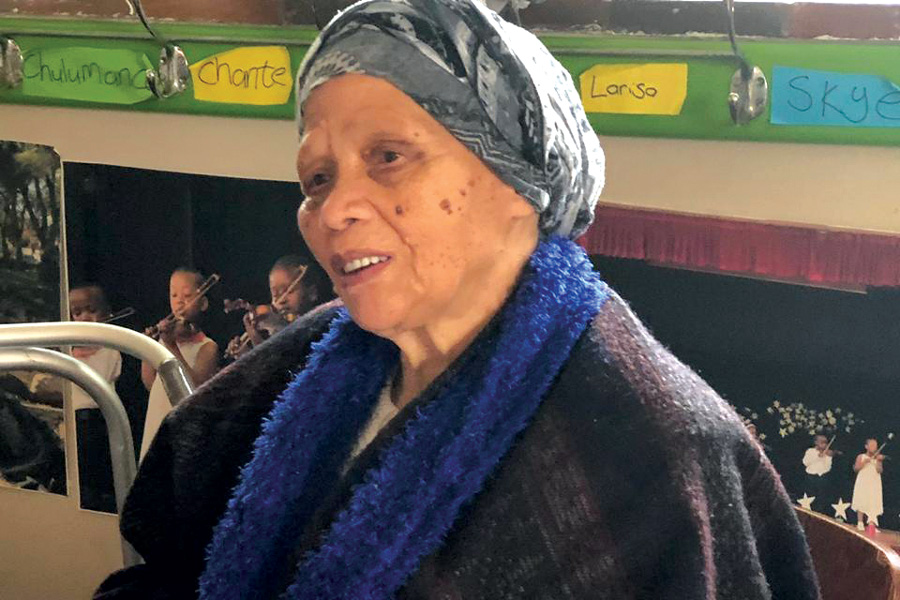 More recently, in 2010, Pinocchio Creche launched a Cape Town International Service Learning partnership with Howard University School of Social Work in Washington DC. Over 300 members of faculty, Masters and Doctoral students have passed through their doors to learn and experience their social work within the early childhood sector. All this with limited resources.
What next for DWA Educational Trust and Pinocchio Creche?
Through the DWA Educational Trust's fundraising efforts, a five-year plan was developed which involves a very focused growth model –
• the current premises which home Pinocchio Creche is in desperate need of an upgrade, as well as the equipment and the curricula – to enable the creche to appeal to the LSM 6-9 market, and not just to the low-income workers this upgrade is top of the list for them. A step towards creating an integrated learning environment – and illuminating indirectly segregated learning spaces.
• they wish to eventually charge income-based tuition. Which will, in turn, improve their current revenue stream and they envisage achieving this by late 2020, early 2021.
• their staff complement needs to also grow by at least 87% to accommodate the increase in pupils
• they wish to establish additional income streams. Such as transportation services, events venue hiring services, extra-mural programs and courses. i.e. robotics, coding and STEAM, of which they need guidance and assistance with
• and, by year 5, they would love to be able to purchase a building of their own to start up a primary school. Here they can feed their pre-primary graduates into – an urgent need.
The goals are huge but the will and passion are real!
In the words of the now-retired Maggie, "We can create a better future. In fact, we have it in our hands. Our children are our future."
Whether you are simply a caring citizen or a corporate who employs low-income workers, you too can be part of the cause and movement.
How?
Simply, reach out today and enquire on how you too can make a difference.
To keep up to date with all local news, be sure to follow us on social media – links below. Or if you want to advertise.