It's not very often one can use the words RELIABLE and PROFESSIONAL in the same sentence when referring to builders or renovations.
However, the team of Cape Renovations are an exception.
Owned and project managed by Esrar Mongie, you can expect a high level of professionalism and quality workmanship when investing in Cape Renovations services.
Over his 20 odd years in the building industry, Esrar has touched on all areas of construction and renovation. From offices to homes, he can proudly and confidently say that he knows the ins and outs of the building industry well.
In 2001, Esrar started off his construction career with a small German-owned Project Management company. And, then in 2004, began with Murray and Roberts. From there over the course of the next 12 years, Esrar worked on various sites and projects, either as a Supervisor or Manager. This period taught him all he needed to know and it was around 2016 when Esrar saw a gap in the market place.
"I realised that there were very few reliable and honest renovation companies in Cape Town. The good ones that existed had market share but they often were charging exorbitant prices and slowly were giving the industry a bad name. I did my research and decided to take the plunge of opening up my own renovations business. Cape Renovations was born in 2016 and I have not looked back since."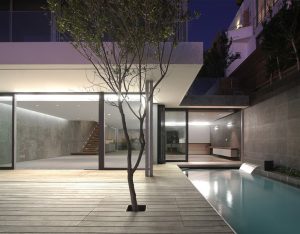 Over the past 2 years, Esrar has ensured that he manages each project personally, no matter the size. He says that he has efficient and reliable staff, but knows that what the public wants is that personal touch.
"I start off with a site visit and a long conversation with the owner of the property. This way I can establish just what is required, what their goal is and whether we are able to fulfil their needs."
Following this visit, Esrar crafts a detailed cost control and budget breakdown. At Cape Renovations, they pride themselves on sticking to the plan, budget and timeframe which they layout from the onset. Esrar believes this is why they have been a great success over the past 2 years. That and their exceptional focus on detail, always ensuring that the work is completed to the customer's satisfaction.
"I have always had a knack for being able to conceptualise and foresee a project. I work with the end in mind and believe that every great creation starts with a forward-thinking plan."
Whether you are looking for a minor renovation or a complete overhaul, Cape Renovations has the expertise, manpower and ability to assist you.
To chat about your next renovation project, whether it be for an office or a home, connect with Cape Renovations today.
And, to advertise with RNews, click through here.