When it comes to fast food, one always gets a little nervous about what the nutritional value is in each meal. Will it be healthy? Will I get my daily quota?
You know you need instant gratification, so the don't-have-time-to-make-lunch / grab-a-meal on-the-go attitude reigns, and so you choose the nearest option. The nearest option often being an oily, fat-laden, non-nutritional and almost always unappetising taste-choice.
Well, what if we told you that you could order (online) or walk in and order a high quality, wholesome and delicious meal that wouldn't set your wallet on fire?
And, to boot, they are local and lekker!
Jar Bar, situated in the heart of the CBD, 12 Spin Street to be exact, are doing just that!
For a reasonable price you can order a meal in a jar – yes! Literally! – a jar filled with tasty food, ready for you to pop on a plate or bowl and simply enjoy. And, if you can't get there (i.e. stuck at your desk or in another meeting) you can order online and have it delivered. (Jar Bar delivers within a 5-10km radius from Spin Street).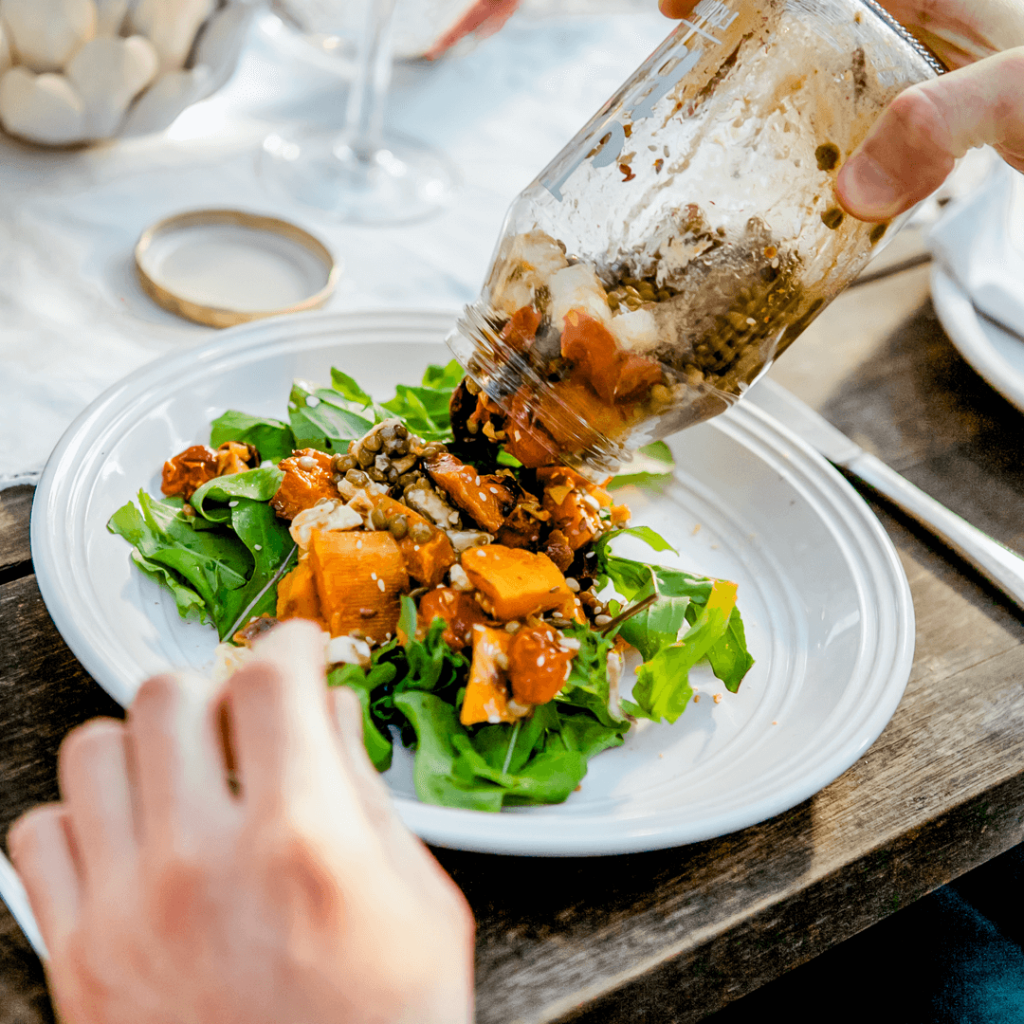 What's on offer?
A wide range of seasonal salads, soups, curries and sweet stuff – all in a reusable jar!
Check out their range here or pop into their quaint little sit-down café on Spin Street.
And, if you return your jar, you will receive R15 off your next order by way of a coupon! You can either return the jar in person or order online and receive the coupon by hand.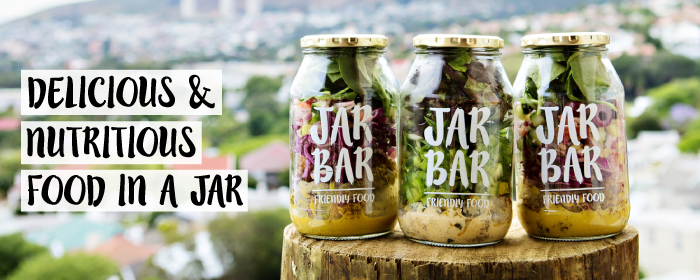 Get the office onboard!
Many times, in an office situation, there is a mix of people bringing their own lunches or ordering in, the former because they want to be in control of their nutrition, the latter because it's just easier.
If you get the entire office in on the Jar Bar way of eating, then you all can be eating healthy and contributing to a sustainable way of living.
Jar Bar offers deliveries to offices within their 5-10km radial area from Monday to Thursday (11am to 4h30pm) and Fridays (11am to 4pm), closed on weekends.
Additional services to businesses are:
Ordering regularly
Catering for a corporate event
Stocking Jar Bar at the office
To enquire, simply send them some info here!
We can only tell you so much here so we really do encourage you to give Jar Bar a try.
And, be sure to follow them on their social platforms – Facebook – Instagram – to keep up with their specials and new meal additions.
15% off your first order too!!
To keep up to date with all local news, be sure to follow RNews on social media – links below. Or if you want to advertise.